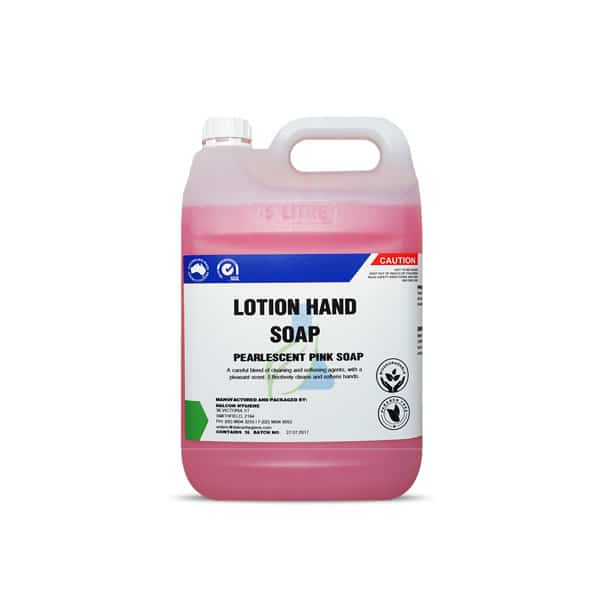 Pink Lotion Hand Soap
A careful blend of cleaning and softening agents with a mild rose scent.
Effectively cleans and softens hands.
Moisten hands with water, place a small amount of Lotion Hand Soap onto hands, rub hands until a rich lather is formed.
Rinse well under water, pat dry with a paper towel.
If irritation occurs discontinue use.
Additional Information
| | |
| --- | --- |
| pH Level | pH: 6-7 |
| Sizes | 500ml -5 Litre - 20 Litre - 25 Litre |
| Scent | Lavender |
| Applications | For general hand cleaning and softening. |
NOTES: Monkey Mania
Pink Lotion Hand Soap is only available in bathrooms or baby change rooms, it is not suitable for use in the cafe or kitchens as it does not meet standards when handling food.
Azur foam hand soap should be used in food preperation areas.