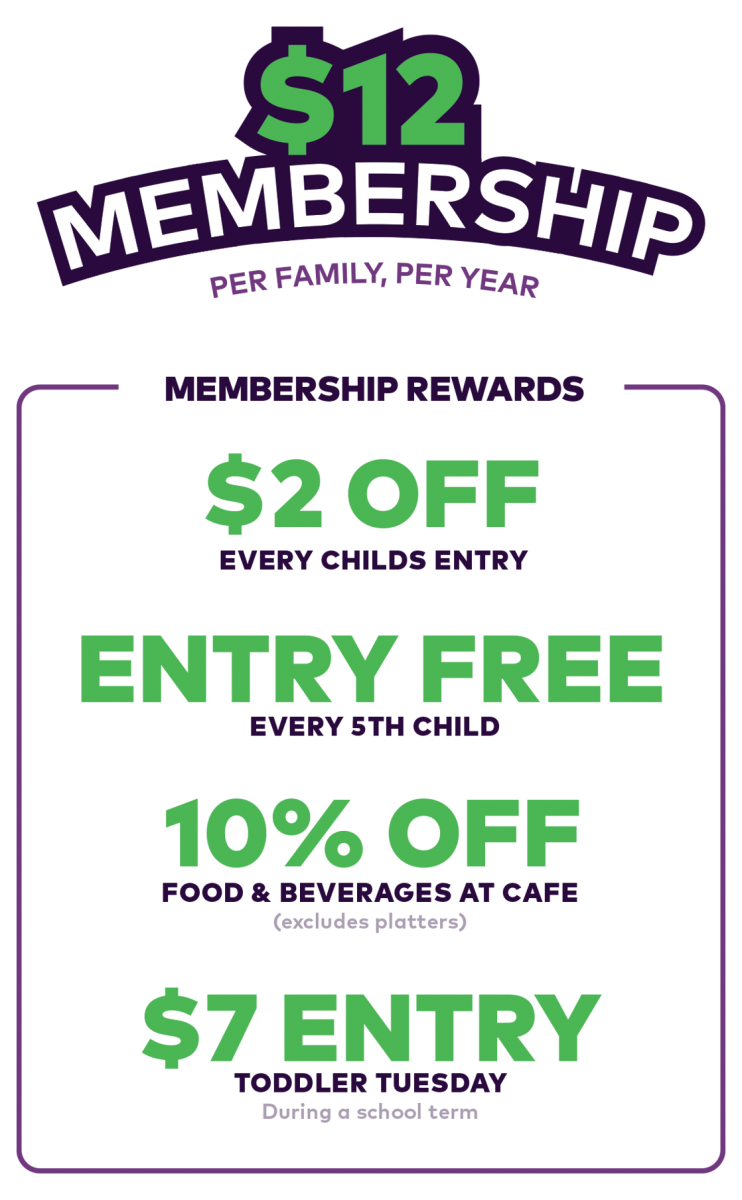 Want to get great benefits at Monkey Mania for you and your family?
Become part of the family and sign up to our great Membership Offer!
The Monkey Mania Membership Program is valid for 12 months from the date of payment.
Membership benefits are available on presentation of a valid membership card.
Members are entitled to $2 off every child's entry fee
Members are entitled to every 5th child's entry free.*
Members are entitled to 10% off ALL food and beverage purchased in-store on presentation of their valid membership card. Adult platters are excluded.
Members are entitled to Toddler Tuesday

*Fifth visit entries do not accrue on Toddler Tuesdays.
Please read the Monkey Mania Membership Terms and Conditions here.
Purchase instore or online