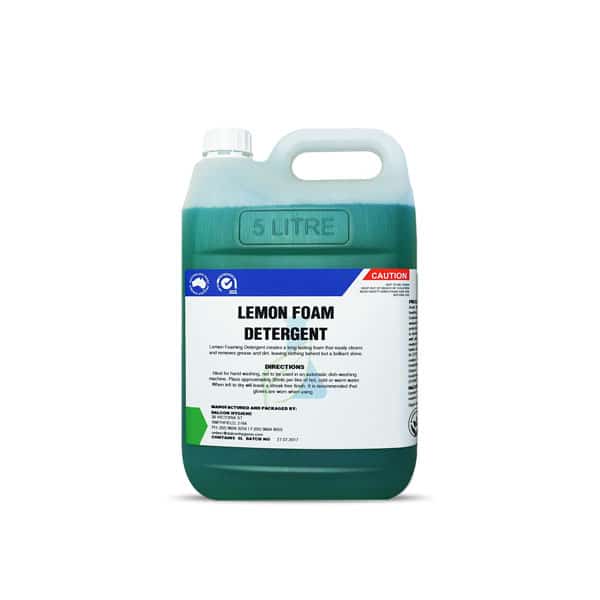 Lemon Foam Detergent
Just a small amount of premium, Lemon Foam Detergent creates a long lasting foam.
Easily cleans and removes grease and dirt, leaving nothing behind, but a brilliant shine.
Place approximately 30mls per litre of hot, cold or warm water. (Monkey Mania recommends 2 tablespoons of this chemical
When left to dry will leave a streak free finish.
It is recommended that gloves are worn when using.
Additional Information
| | |
| --- | --- |
| pH Level | pH 7-8 |
| Sizes | 5 Litre - 20 Litre - 25 Litre |
| Scent | Lemon |
| Applications | Ideal for hand washing.not to be used in an automatic dish-washing machine. |
NOTES: Monkey Mania
Use 2x 2oz sauce cup of this checmical per mop bucket or 1/2 2oz sauce cup per washing bucket
Gloves are recommdened to be worn when handing this product
Can be used for general cleaning on all area's, it is preferred that all tables and chairs are cleaned using this chemical in a hot soapy bucket before being sanitized
DO NOT USE THIS CHEMICAL IN A SPRAY BOTTLE, IT IS FOR BUCKETS ONLY