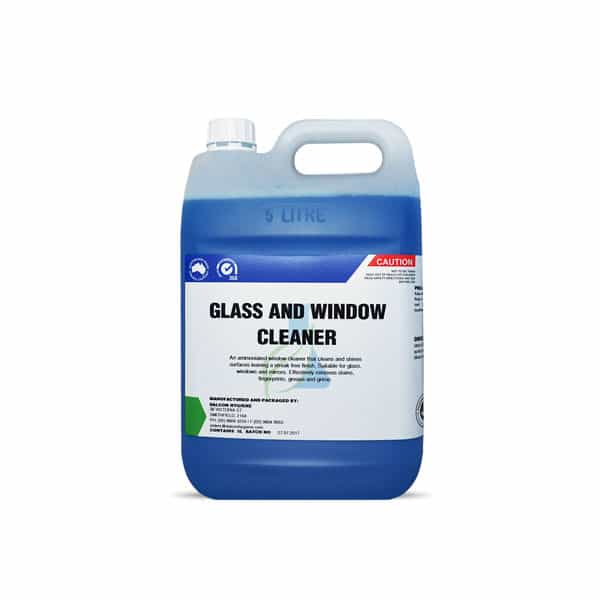 Glass & Window Cleaner
A blue, ammoniated window cleaner that cleans and shines surfaces leaving a streak free finish.
Suitable for glass, windows and mirrors.
Effectively removes stains, fingerprints, grease and grime.
Can be diluted to desired strength.
Recommended dilution 1 to 2. (Monkey Mania recommends using half chemical and half cold water to fill a spray bottle)
Additional Information
pH Level

pH: 9-10

Sizes

5 Litre - 20 Litre - 25 Litre

Scent

Alcohol

Applications

Ideal to be used in a trigger spray bottle.
Spray directly onto surface wipe with a lint free cloth or paper towel.
NOTES: Monkey Mania
To fill a spray bottle fill to half way with glass cleaner and fill to top with cold water.
If you are finding your glass streaky after cleaning this may becuase you do not have enough glass cleaner in the bottle. Empty the bottle and start again. The colour of th emix will vary but shoudl be a light blue. Use this chemical in a spray bottle with paper towel. DO NOT USE A CHUX CLOTH!
DO NOT USE THIS CHEMICAL FOR GENERAL CLEANING BUCKETS. IT SHOULD ONLY BE USED IN A SPRAY BOTTLE