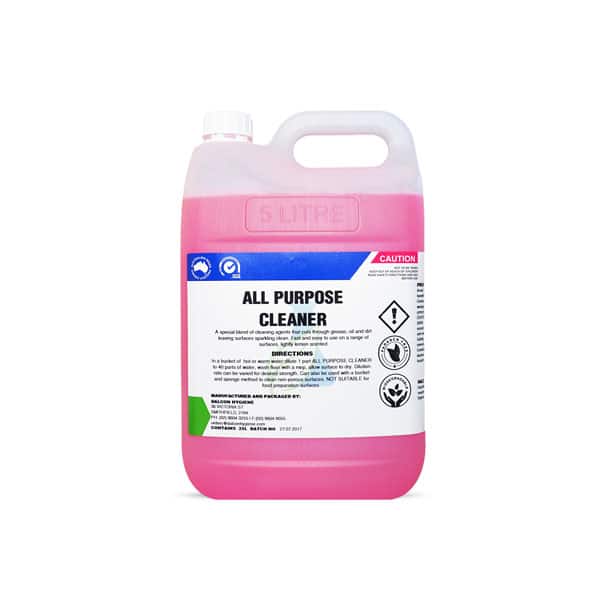 All Purpose Cleaner
A special blend of cleaning agents that cuts through grease, oil and dirt, leaving surfaces sparkling clean.
Fast and easy to use on a range of surfaces
Lightly lemon scented.
In a bucket of hot or warm water dilute 1 part All Purpose Cleaner to 20 parts of water, wash floor with a mop, allow surface to dry.
Dilution rate can be varied for desired strength. (Monkey Mania Recommends 1/2 8oz Cup worth of this chemical per mop buckt)
Can also be used with a bucket and sponge method to clean non-porous surfaces.
Not Suitable for food preparation surfaces.
| | |
| --- | --- |
| pH Level | pH: 7-8 |
| Sizes | 5 Litre - 20 Litre - 25 Litre |
| Scent | Lemon Fresh |
| Applications | It can be use in non-porous surfaces. |
NOTES: Monkey Mania
Use 1/2 an 8oz cup of this checmical per mop bucket,
For general wash up buckets use a 2oz sauce up of this checmical per bucket) Gloves must be worn when handling this chemical
Can be used for play structure cleaning, deep cleaning in the party rooms.
DO NOT USE THIS CHEMICAL IN THE CAFE OR KITCHEN
DO NOT USE THIS CHEMICAL ON TABLES (can be used on chairs for deep cleaning purposes)